Second-hand equipment (renting is an option, think about it!)
The equipment below is available for sale, some of these equipments are still present at our customers, others in our park, being upgraded.
In case you do not find what you are looking for, please contact us by mentioning your interest in used equipment in the contact form.
Description: GRAVITY BELT THICKENER for sludge dehydration (TO BE REFURBISHED)
Admissible flow:  Qm = 20 KGms/h  –  depending on dryness of the inlet sludge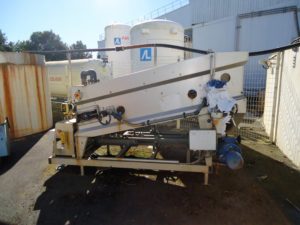 Description: VERTICAL SCREENER IN 304 STAINLESS STEEL (TO BE REFURBISHED)
Admissible flow:  Q = 40 m³/h  –  according to project context study
To be installed in chanell
Inclination: i = 85°
Theoretical lifting capacity: Qr = 1000 l/h
Flat nozzle claening ramp: 3 –  5 Bar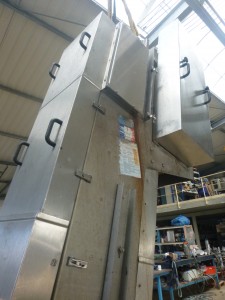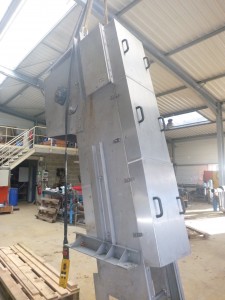 Description: ROTATIVE SCREENER IN 304 STAINLESS STEEL
Admissible flow: Q = 26 m³/h @ 50% clogging
Mesh: U = 1000 µm
Security overflow
Cleaning ramp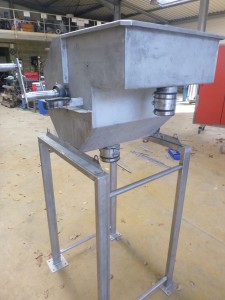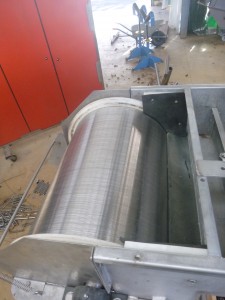 Surface aerators   –   POSSIBLE RENTING
Description: SLOW SPEED FLOATTING TURBINE
Power: from 11 kW to 22 kW   – please contact us
Motors IP55 – entirely refurbished – steel, cast iron
Floats : Glass reinforced polyester, polyurethane filling
Propeller: 316 stainless steel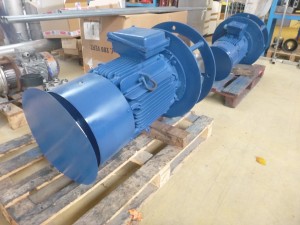 Description : PVC MIXING LYRES FOR COAGULATION/FLOCULATION
Available flow capacities: from 5 to 30 m³/h   – please consult us
Material: 304 stainless steel frame, PVC P pipes
Contact time: according to the flow
Equipment: clamp saddles, sampling points, total clean-up valve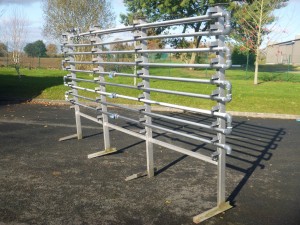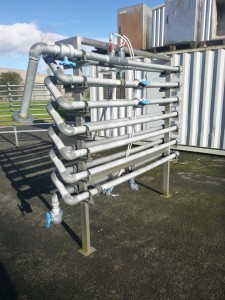 Description: STEADY CENTRIFUGE SEPARATOR
Flow capacity: from 1 to 4 m³/h – according to dry matter load and to wanted outlet concentration
Mesh: U = 100 µm
Dimensions: 1.90 x 1.02 m – H 1.50 m
Material: 304 stainless steel frame, polyurethane inert components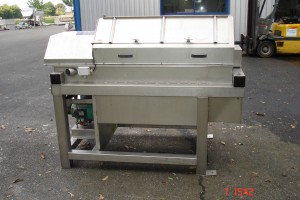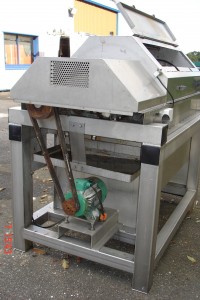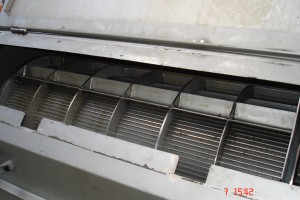 FL_AL   –  POSSIBLE RENTING
Description: LONGITUDINAL FLOTATION UNITS – (TO BE REFURBISHED)
Floatting area: Several units available – please consult us
Instelled power: according to the unit
Disolver air pressurisation unit: included or not according to the need
Total clean-up solenoid valve and isolation valves
Description: FINE BUBBLES AERATING RAMPS
Aeraulics capacity : please consult us
Material: 304 stainless steel
Dimensions: > 125 ml
Including: Feeder and secondary pipes
Monuting: Rond flanges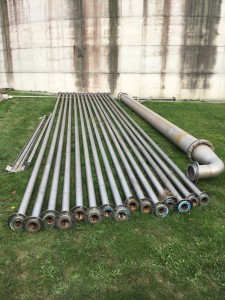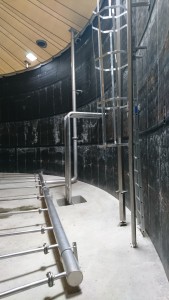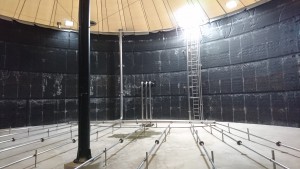 Description: DRY-INSTALLATION PUMP KSB
Caracteristic: 70 m³/h @ 13 mCE
Power: P = 5.5 kW
Current service life : only 2 months
For rates: contact us – More pictures and information on request